CWGK's development partners at Brumfield Labs have been working on a series of NHPRC grants to develop MashBill, CWGK's annotation management system. Through the work of NHPRC-funded Graduate Research Associates, CWGK has annotated approximately 1,200 documents to date, identifying over 8,000 unique people, places, organizations, and geographical features.
At the Digital Humanities 2017 conference in Montreal, Brumfield Labs presented a paper co-authored by CWGK staff, "Beyond Coocurrence: Network Visualization in the Civil War Governors of Kentucky Digital Documentary Edition."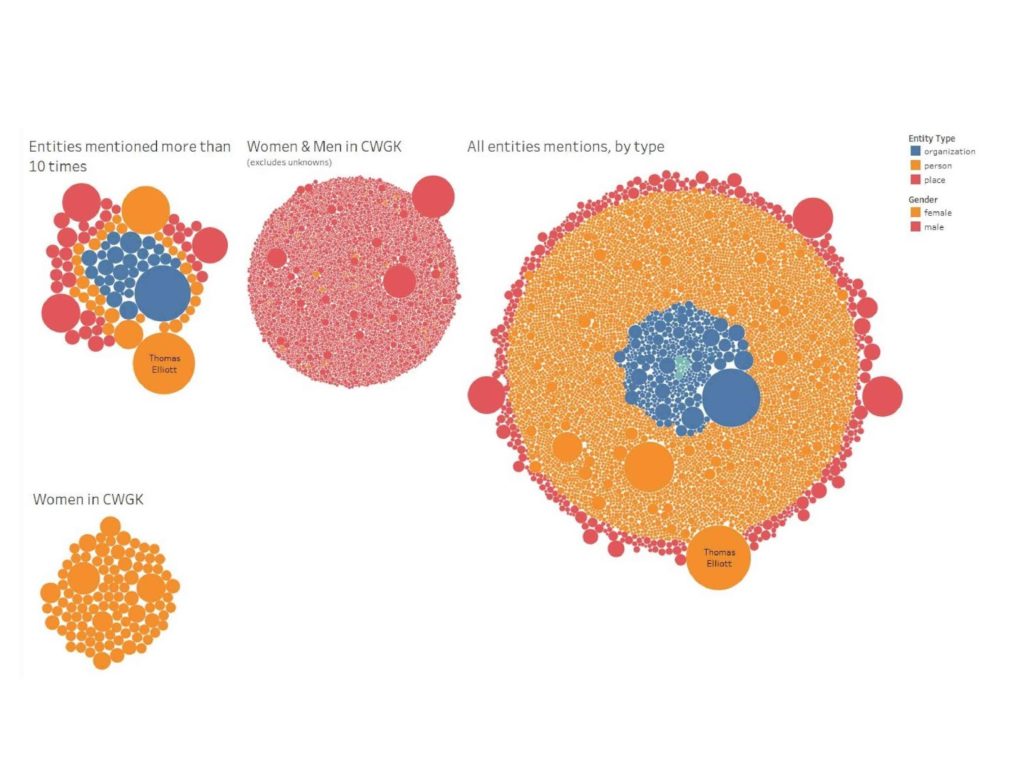 Read a full recap of the presentation here, complete with fascinating visualizations of CWGK annotation data drawn from MashBill. The recap was named an Editors' Choice story by Digital Humanities Now in August 2017.