The Civil War Governors of Kentucky Digital Documentary Edition (CWGK) is pleased to announce the addition of Sarah Haywood to the project's editorial staff.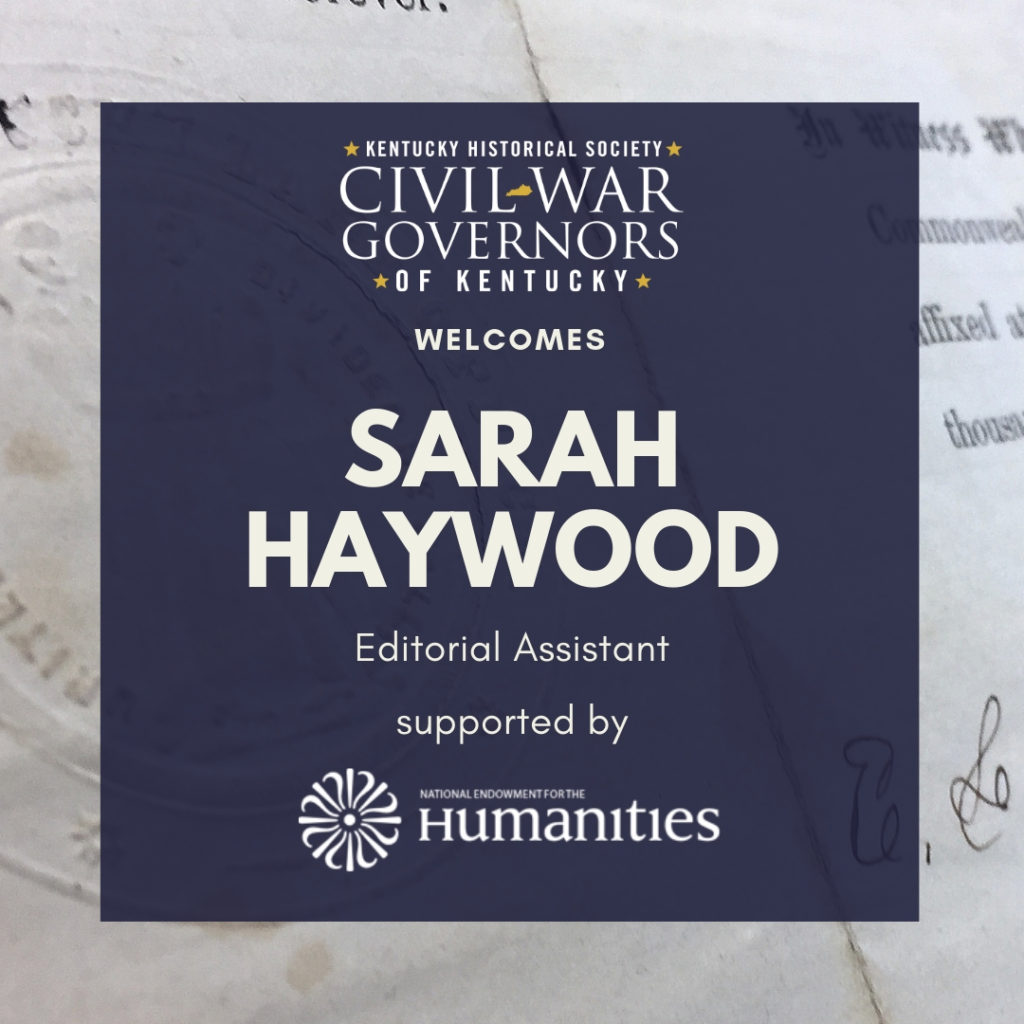 Haywood's position is funded by a grant from the National Endowment for the Humanities and is focused on preparing both texts and annotations for publication in the newly expanded CWGK web interface.
A native of Harlan, Kentucky, Haywood studied English literature and history at Western Kentucky University, where she received her undergraduate degree in 2015. She is currently pursuing a master's degree in history from the University of Kentucky and served as a research assistant in the Department of History in 2018. Prior to her graduate studies, she worked in publishing and communications and comes to the CWGK team with editorial and writing experience.