The Kentucky Historical Society (KHS) seeks an Editorial Assistant to join the staff of the Civil War Governors of Kentucky Digital Documentary Edition (CWGK). This nationally recognized digital humanities project that locates and publishes new stories about everyday Kentuckians navigating an unprecedented national and community crisis through documents associated with the state's Civil War governors.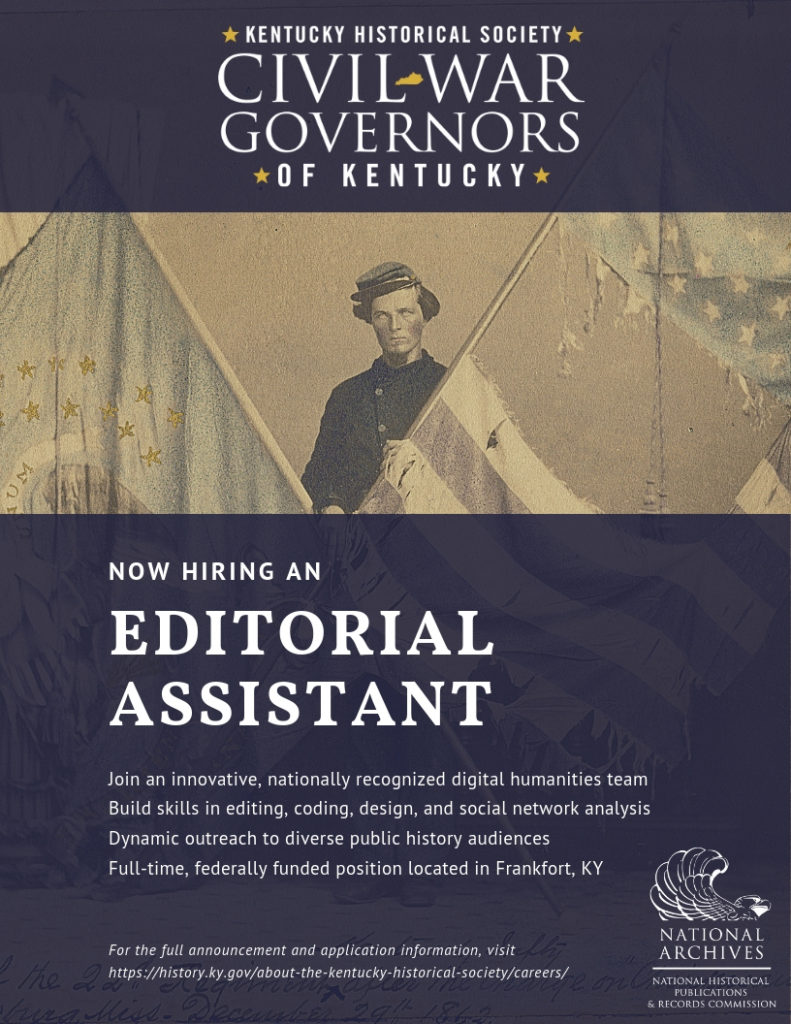 This NHPRC-funded position will edit texts and annotations. It is based in Frankfort through the end of 2019. Natalie Smith, who held the position for 2018, talked about her experience on a recent "Think Humanities" podcast.
View the Full Description here, at the KHS Careers page. 
Application deadline is Feb. 8, 2019.