The Battle of Shiloh, Tennessee: 23,000 men killed and wounded over two days in April 1862.
Kentucky's civilian response? The Lexington Ladies Aid Society took materials purchased by the state quartermaster to transform thousands of yards of cotton sheeting, calico, and mattress ticking into bedding and bandages for wounded soldiers. Some of those supplies traveled south to hospitals in Tennessee, while others stayed in Kentucky as casualties steamed upriver to hospitals in the Commonwealth.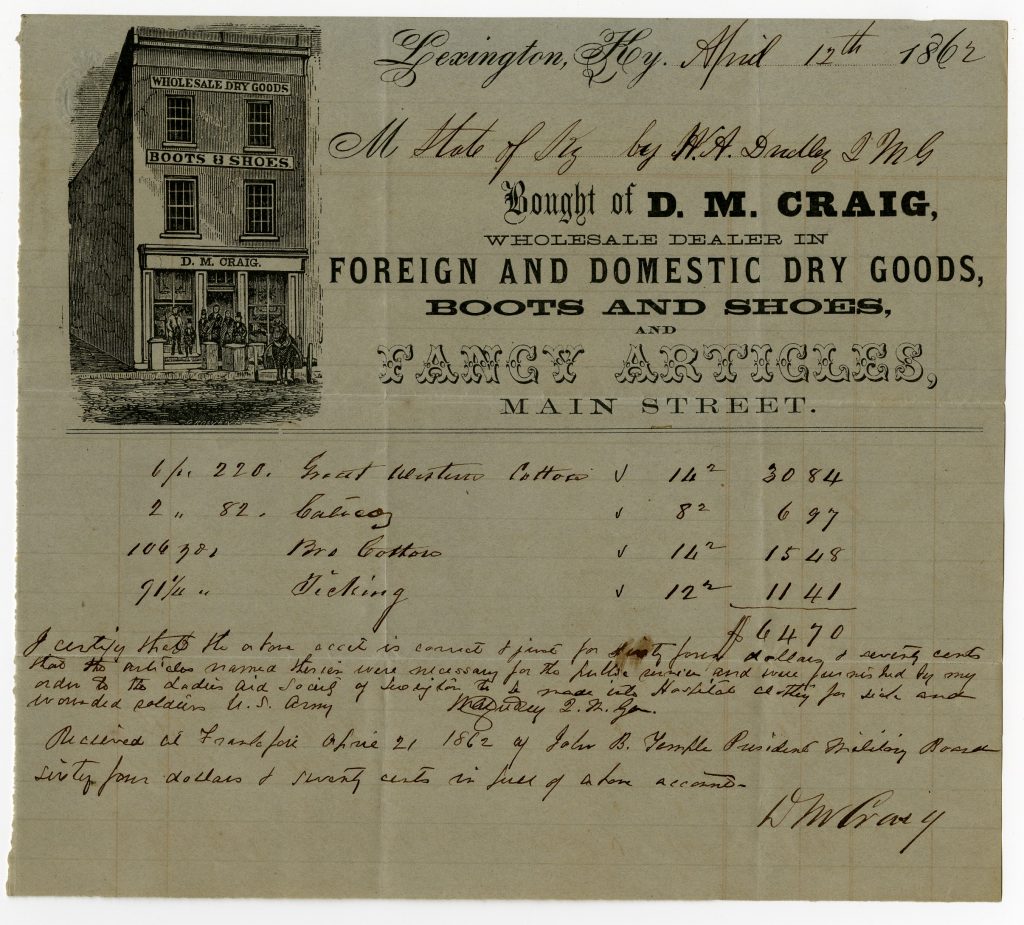 That public-private partnership made it possible to address emergency needs. In this time—in early 2020—of a "war" against COVID-19, similar actions are happening as there is currently a public response to sew protective face masks, even if they are not as regulated and effective as N95 masks.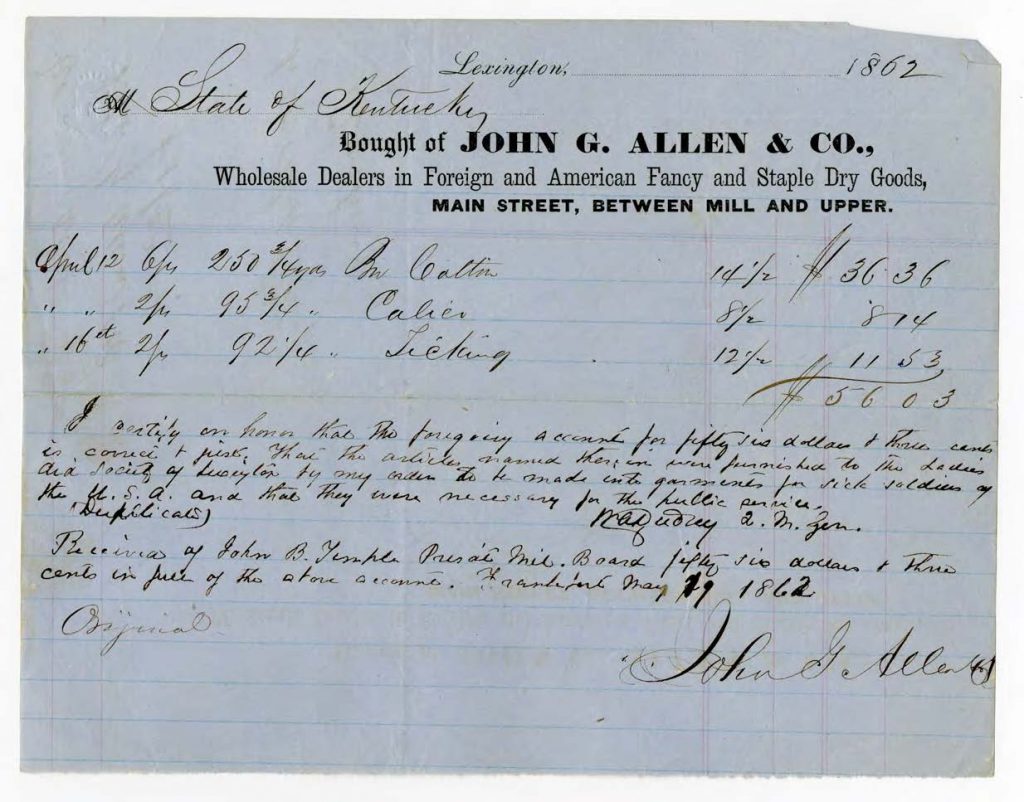 These two documents are part of the CWGK collection and in the queue to be published and annotated on our site. Browse more than 10,000 CWGK documents that have been published at
http://discovery.civilwargovernors.org/.
For more information on face masks, see https://www.cdc.gov/coronavirus/2019-ncov/hcp/respirator-use-faq.html#respirators.