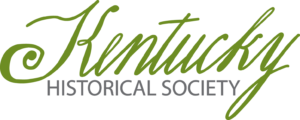 The Kentucky Historical Society (KHS) is a state agency and membership organization that is fully accredited by the American Alliance of Museums. The KHS mission is to educate and engage the public through Kentucky history in order to confront the challenges of the future.
The Kentucky Historical Society seeks a Research Associate to join the staff of the Civil War Governors of Kentucky Digital Documentary Edition (CWGK), a digital humanities project which provides visual, textual and intellectual access to documents associated with the state's Civil War governors.
CWGK successfully published 10,000 documents online from libraries and archives in Kentucky in the summer of 2016 and expanded into writing biographies of named individuals and social networking in 2018.  CWGK wants to maintain its high rate of editorial production while developing new resources for classroom teachers and community leaders to address critical issues facing Kentuckians today.
The Research Associate will perform editorial work and will also assist KHS staff in developing, publishing, and promoting a themed lesson plan scaled for K-12, higher education and public forum settings.  This will foster in the Research Associate the five key career skills identified by the Mellon/AHA Career Diversity for Historians initiative: Communication, Collaboration, Quantitative Literacy, Intellectual Self-Confidence, and Digital Literacy.
Other duties include, but are not limited to, assisting the Research Experience team with library functions including reference and promotion of KHS collections and programs, and working collaboratively with staff of other repositories.
This is a Federally Funded, Time Limited position made possible by a grant from the National Endowment for the Humanities.  Anticipated timeframe is July 1, 2018 – June 30, 2019.
Qualifications:
Masters degree in history, archives, editing, education or related field OR Bachelors degree with 2 years experience in history, archives, editing, education or related field is required.  Research specialization in 19th century U.S. history, experience with documentary editing, classroom teaching experience, and/or digital humanities is preferred.
Must be willing to travel within Kentucky and other states. Must be willing to occasionally work evenings and weekends. Must possess valid driver's license.  Must have familiarity with internet, word processing, spreadsheets, and email.  Special training in or experience with photo editing, database use and management, XML (particularly TEI) encoding, and online exhibition software is preferred.
Must be able to complete editorial tasks with the highest attention to detail. Must be able to self-regulate work rate and complete multiple assigned tasks accurately and efficiently.  Must be able to lift materials of up to 40 lbs. Must be able to safely handle fragile archival materials. Must be able to remain stationary for extended periods.
Annual salary for this position is $32,000. Benefits include paid health and life insurance, vacation and sick leave, holiday pay, state retirement and optional deferred compensation plan.  This is a full-time position located in Frankfort, Kentucky.
To apply, e-mail a complete dossier including: cover letter, C.V., transcripts, contact information (email, telephone) for three professional references and a short (2 pp. max) statement of your experience with or appreciation of digital humanities and/or documentary editing. All files should be in Word or PDF format and sent to khs.hr@ky.gov. No phone calls please.
Application deadline is May 15, 2018.  Equal Opportunity Employer M/F/D
For more information on CWGK, visit discovery.civilwargovernors.org.
To learn more about the Kentucky Historical Society, go to http://history.ky.gov.